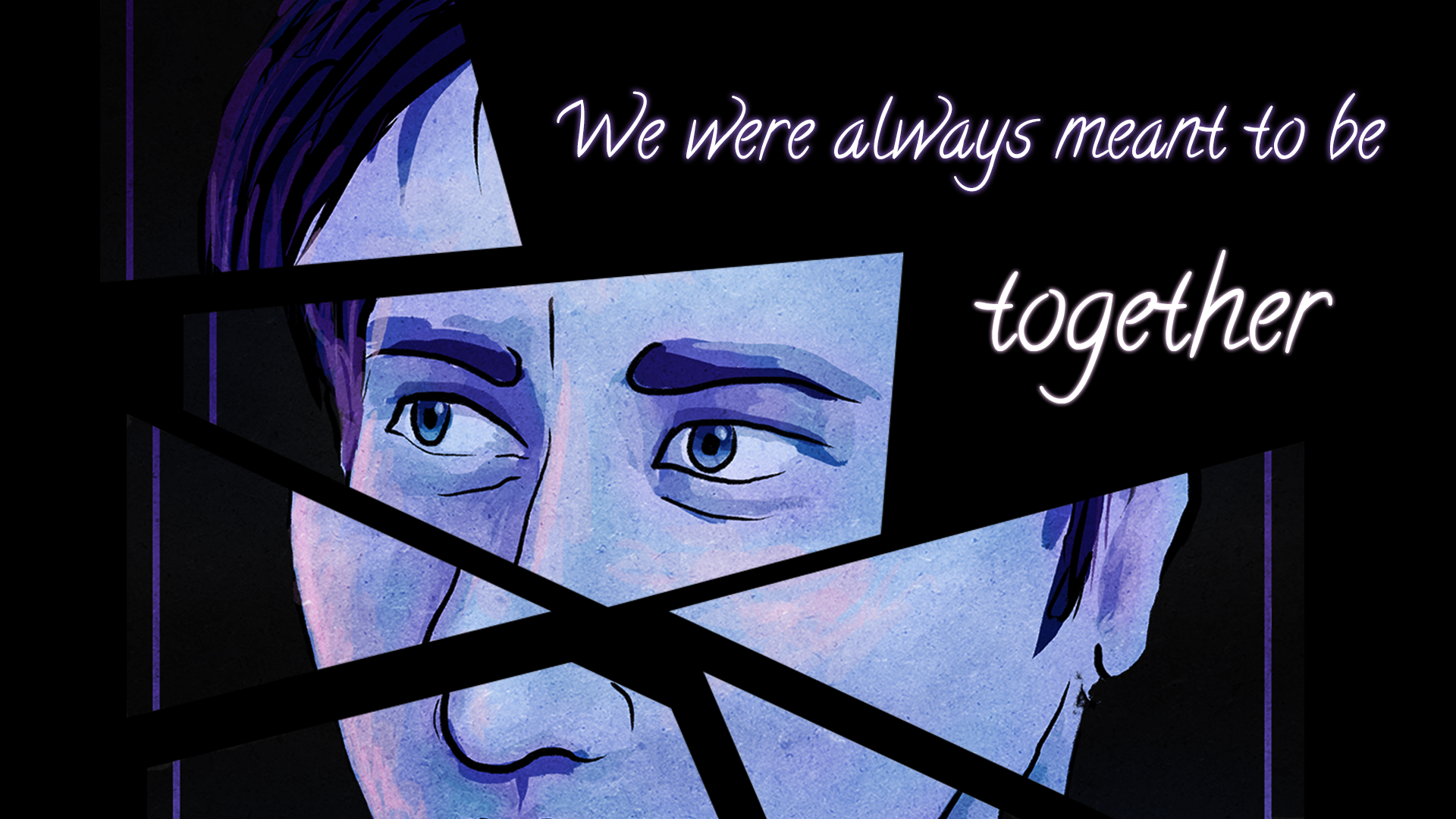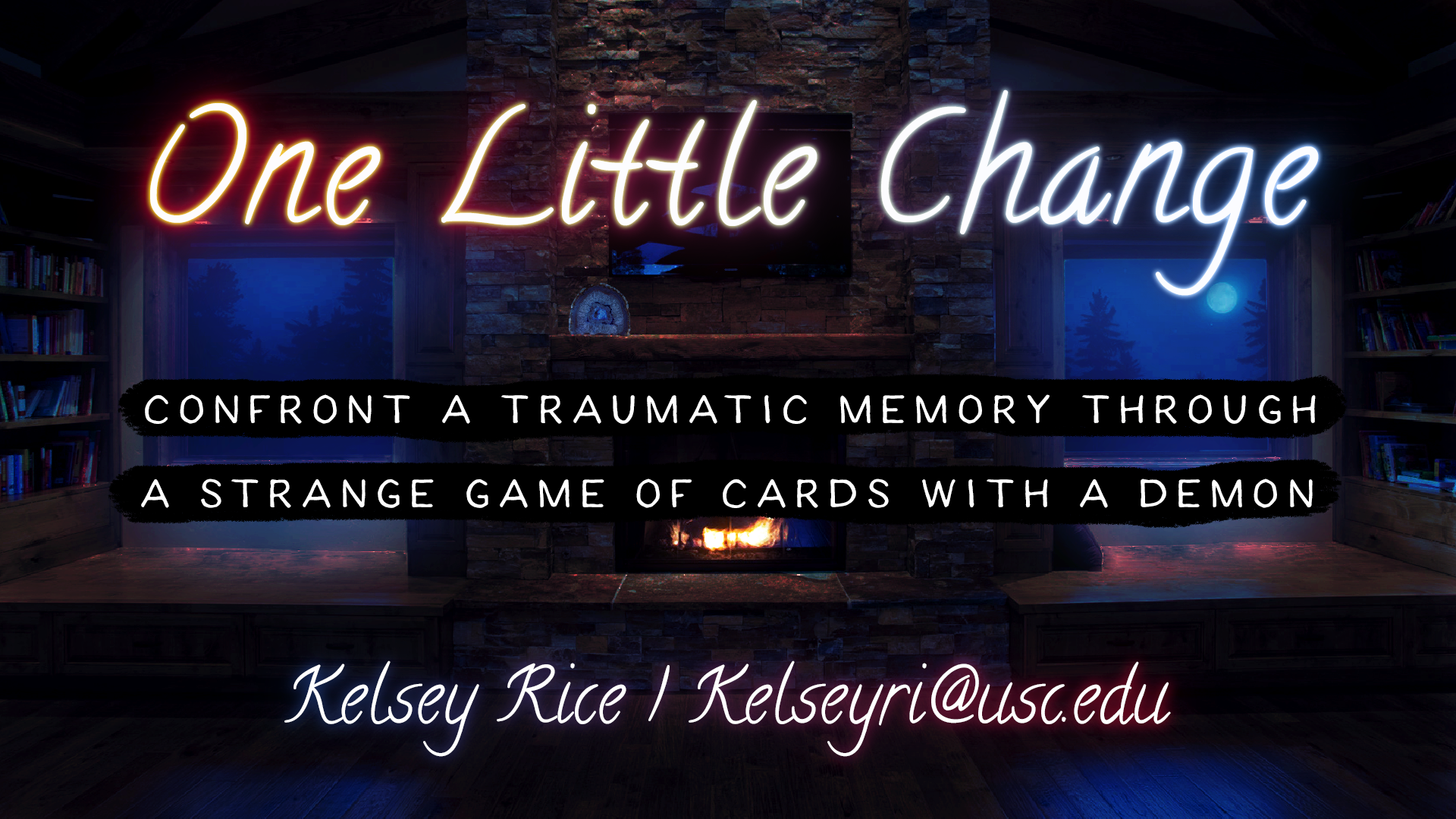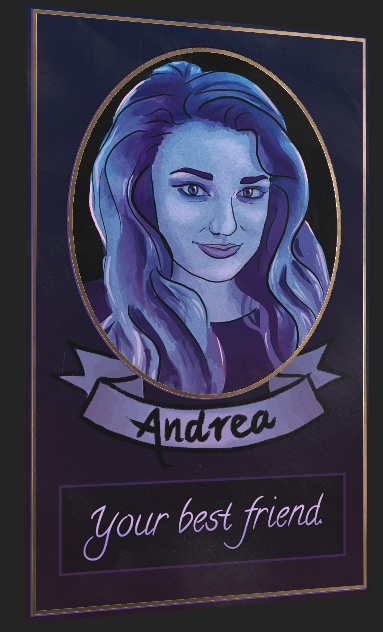 "One Little Change"

(Producer & Game/Audio Designer) - A USC Games Graduate Student Thesis project. 
Coordinated between project teams, organized and moderated meetings, assigned tasks and managed deadlines using Trello, created summaries of meetings to share with team members, implemented long-term and

short-term project goals.
Release: Spring 2019          Publisher: USC Games          
Platform: VR         

 
Engine: Unreal Engine
This title will be showcased at the 2019 USC Games Expo
______________________________________________________

"Buyer Beware"

(Gameplay & Rules Designer) - A hidden-identity game that blends the thrill of an art auction with careful deduction and bluffing. Buy your art in an auction and figure out who the hidden art thief is before its too late!
Release: Spring 2019          Platform: Tabletop         Engine: N/A
About the game:
Buyer Beware

was the product of an assignment in my tabletop design class where my team was tasked to create a game with these elements: co-op with a hidden traitor, auctioning, and bluffing, all playable in under twelve minutes. We had our work cut out for us and got to prototyping right away.
Initially, we were stymied by the requirements. We had to make sure that the auctioning felt compelling, despite the fact that players would be bidding with fake money which held little real consequence should they spend it all. We also had to somehow tie the auctioning mechanic in with the co-op with a hidden traitor structure, which seemed to initially work against having an auctioning mechanic since auctioning by nature is competitive and not cooperative. The time limit only further confounded things.
The game ended up having two phases, a round of auctioning of player-created drawings and then a round of discussion and voting on who the hidden "Art Thief" was. During the auctioning round, information on the thief's identity is hidden in certain drawings to increase incentive to buy as well as raise suspicions depending on buying patterns. We limited the player count severely so the game is a fast-paced and intense competition of "Who's the best liar?"
In all,

Buyer Beware

was a great exercise in rapid prototyping and iteration, tabletop design, and conforming to unusual gameplay restrictions. I was also in charge of writing the game rules, which taught me a lot about crafting player instruction and guiding players visually. 
______________________________________________________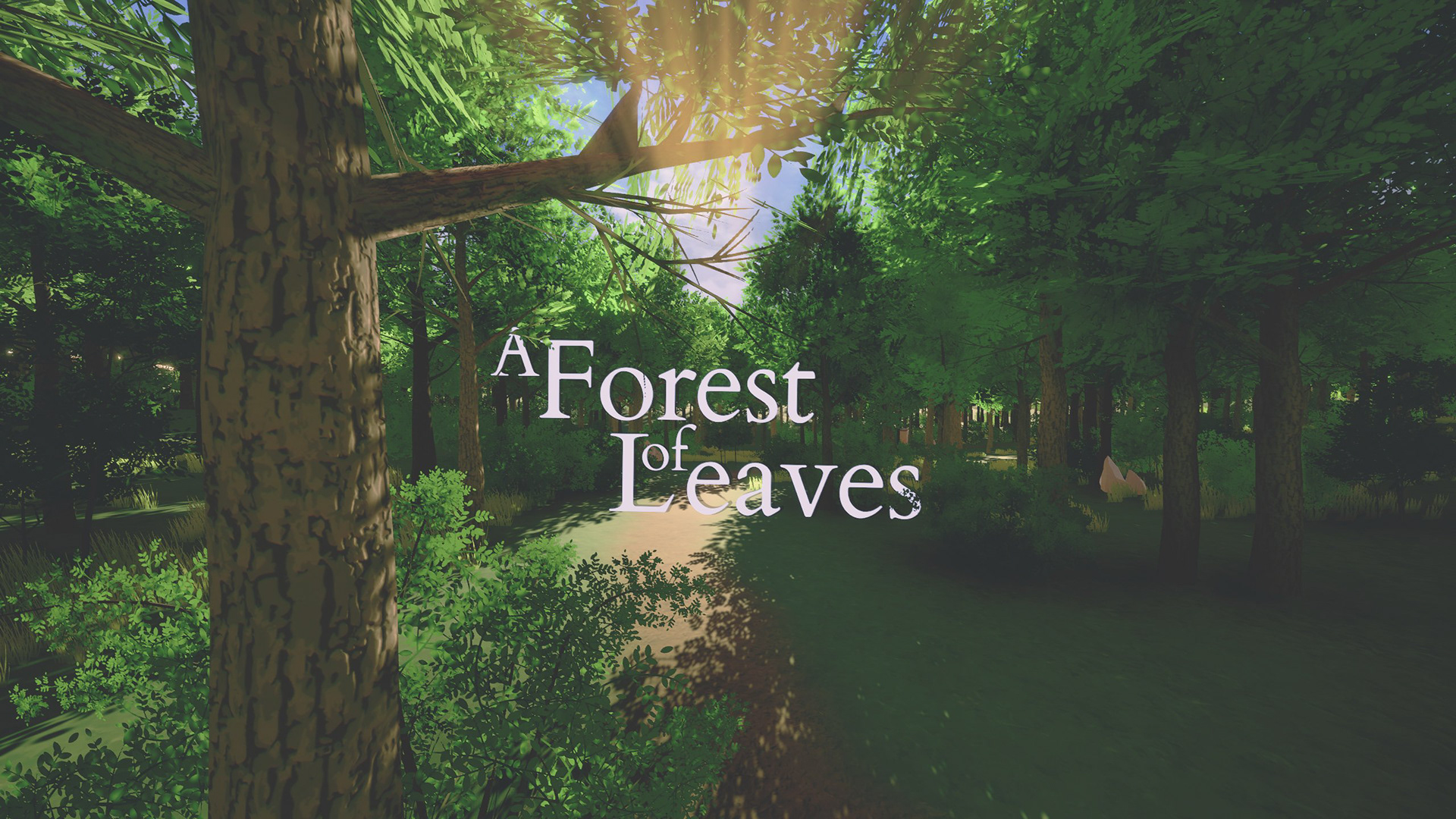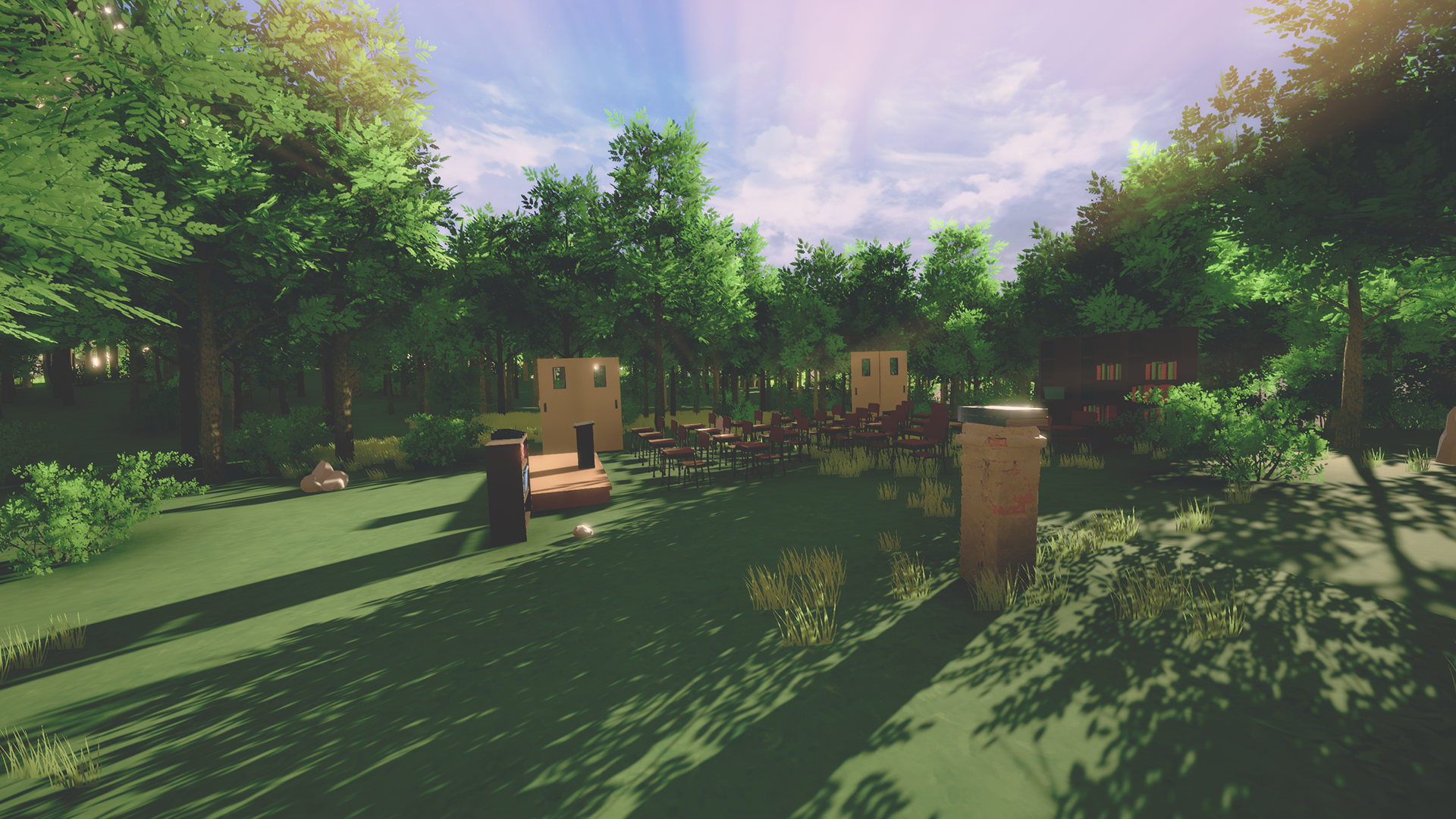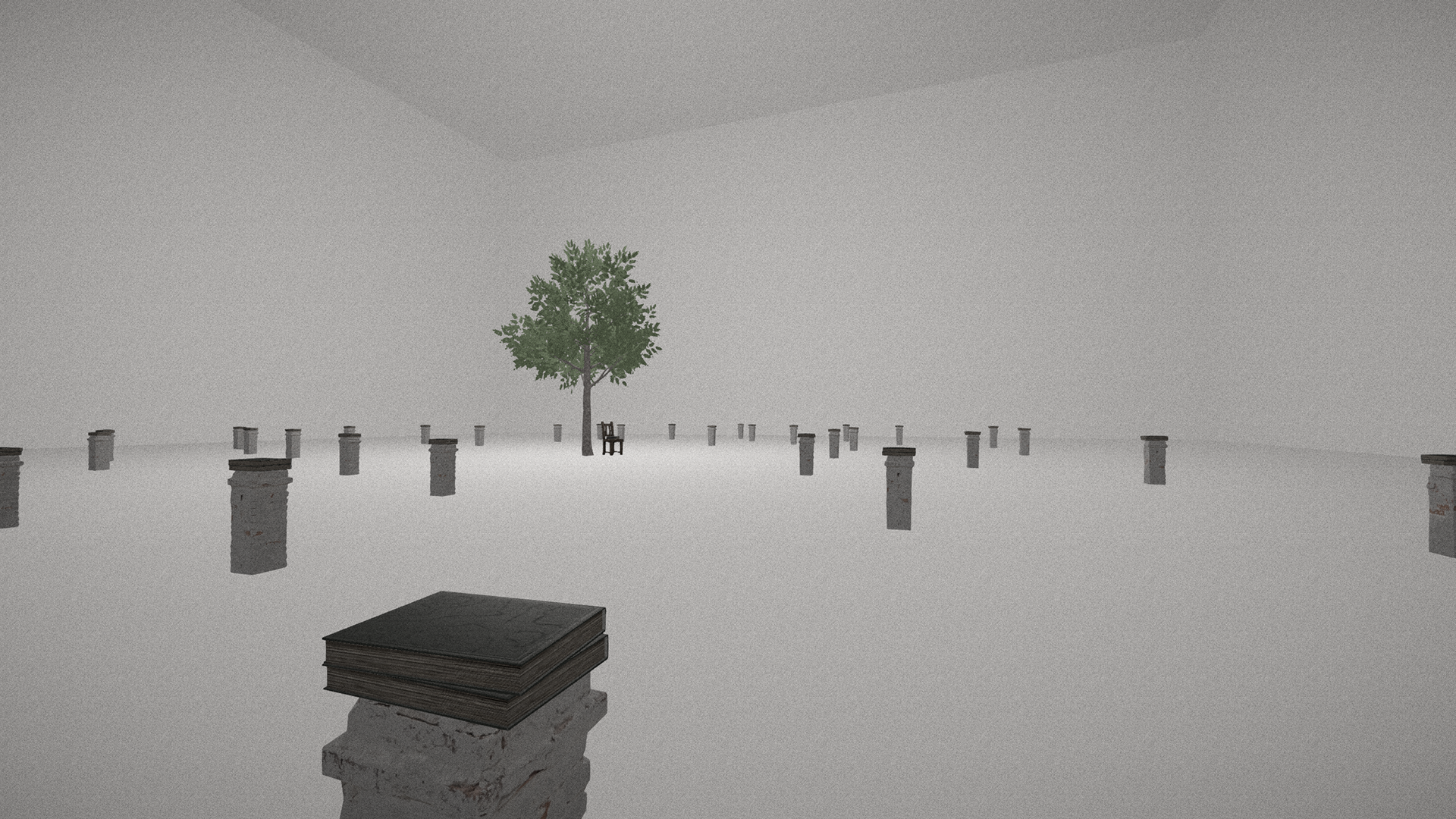 "A Forest of Leaves"

(solo) - A first person game

exploring literature and loss through the player reading out loud to the game itself through voice controls. ​​​
Release: Fall 2018          Platform: PC          Engine: Unity3d
About the game:
After the shooting in Thousand Oaks, California I decided to create a game that touched upon gun violence in some form. I had been musing about making an experience that utilized voice controls for quite some time as well and chose to combine these two themes while also taking my first major foray into 3d design. 
The player wanders through a forest, finding books along the way and reading poetry written inside of them. The game listens to this reading and uses the Windows 10 voice recognition API to detect what the player has read. Eventually, the player discovers tableau's hidden within the woods illustrating a setting from a mass shooting. After reading a book found at this site, the player is suddenly greeted with a black screen and jarringly real audio from the shooting in question. The player then must continue their journey now armed with the knowledge of what they will have to listen to many more times.
This project gave me the opportunity to fully explore Unity's 3d suite and experiment with post processing effects, a custom procedural terrain generator, player pathing, lighting, optimization, and 3d asset placement. Additionally, the Windows 10 voice recognition API was a blast to implement and see in action. I'm proud of the way this title left many of its players feeling deeply impacted by their experience.
______________________________________________________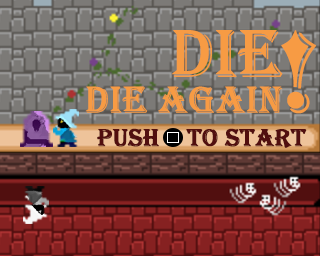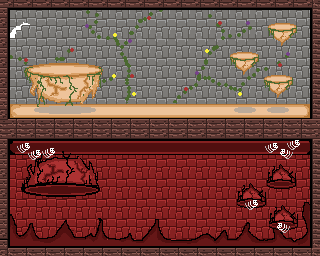 "Die! Die Again!"

(Designer/Programmer) - Designed combat system, enemy archetypes, and player powerups. Coded the game's unique respawn/death system as well as the powerup spawning/effect system.

"

Die! Die Again! is a two player co-op run 'n gunner where players must fight oncoming waves of monsters. The catch is, if you die, you're spirit is sent to the underworld, where you can acquire upgrades and power-ups for the battle. Players must work together to fight, revive, and die to take on the hoards of enemies wanting you banished to the underworld... for good!"
Release: September 2018          Platform: Windows       Engine: Unity3d
​​​​​​​
What I learned:
'Die! Die Again' was my team's entry into the annual "Newbies and Vets Game Jam" hosted by USC's gamemaking club. While I learned a lot about working in teams, dividing tasks, and communicating ideas, the ironic true lesson of the jam was version control. A team of ten people, all fairly inexperienced, working at the exact same time in a limited timeframe is a tricky situation to manage. Our version control-related woes ranged from members not knowing how to push changes to hours of progress being lost. While this part of the experience wasn't too fun, I can definitely say I am far more prepared to deal with version control from now on. 
What I would change:

Due to our issues, the game we submitted for the jam wasn't exactly... finished. Luckily, my team still has all of the assets for the game we

wanted

to create and it will only be a matter of putting them back together again. We're currently in the process of doing this, and the game should be completed (for real this time) later this year.
​​​​​​​
______________________________________________________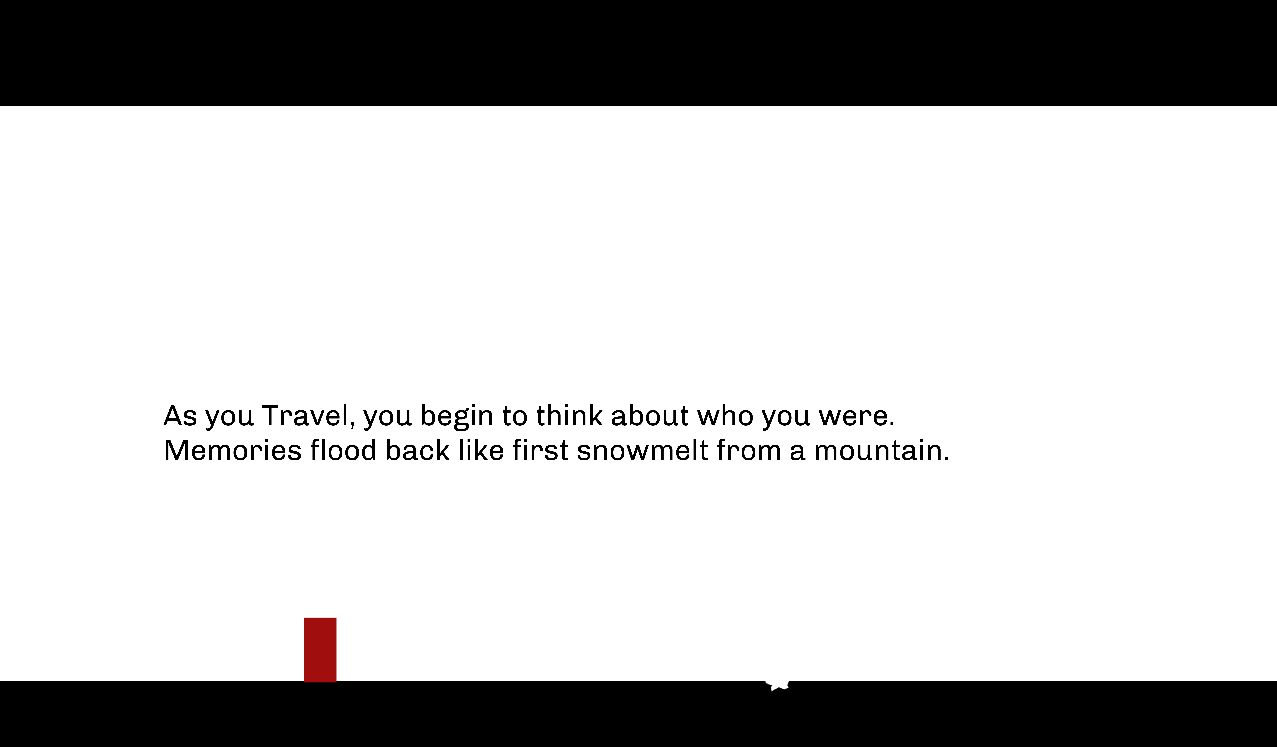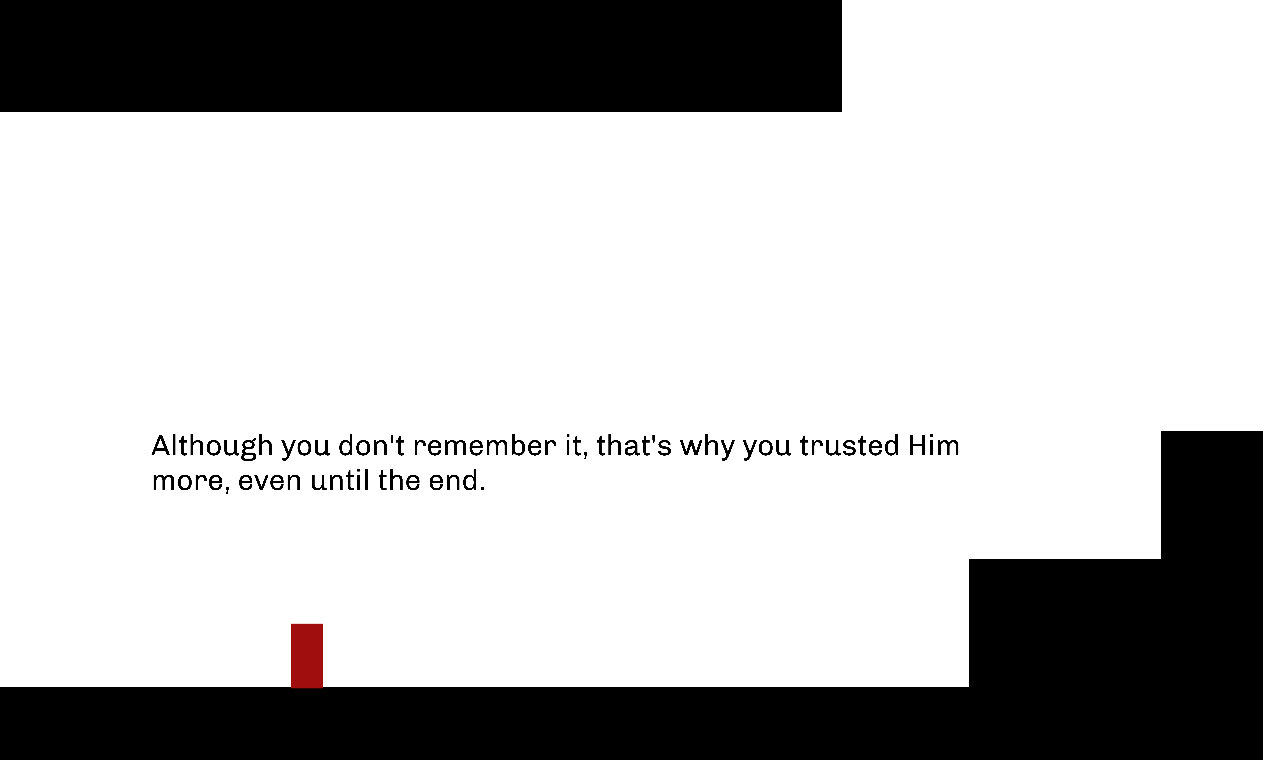 "The Bridge"

(solo) - Created as project for a psychology class, the player becomes a soul reliving memories of their life as they journey to the afterlife.​​​​​​​
Release: Spring 2018          Platform: Browser          Engine: Unity3d
​​​​​​​
What I learned:
While designing 
The Bridge
, I had to focus heavily on pacing. This was created primarily as a presentation for my psychology class so I had to make sure the players were encountering each memory in a controlled and even fashion. To accomplish this, I was very particular about the spacing between each memory, the length of text inside each memory, as well as the movement speed of the player sprite. I also created a system of preset gameobjects that held all the framework for text to appear and were simple to reorder and manipulate in the level editor.
I was then was faced with the issue of how to keep the game interesting without introducing any mechanics that would hinder an audience that would be made up of primarily non-gamers. I decided on keeping the player's abilities limited to just moving and jumping, but implemented small segments of jumping or falling to give the player a sense of progress. I also added "cracks" within the level tiles to give the minimalist background some diversity and show the player their movement speed.
What I would change:

The largest annoyance for this project was working within the presentation rubric for my psychology class. This rubric was based off of a previous project where we each had created a life story for a made-up person, then wrote about how the events affected them later in life. This presentation had to include a certain number of these events as well as their effects. I felt that being required to put this information in at a certain level of specificity hinders

The Bridge

as an experience outside of the class. In my opinion, several of the memories seem out of place or oddly put to players who see this game and are unaware of the project that preceded it. 
To remedy this, I would rewrite the game in fashion that focused more on the flow and development of the character's past life rather than ticking boxes in a rubric. I might also add some simple 2d block pushing or physics puzzles to keep the players engaged without slowing them down.
​​​​​​​
______________________________________________________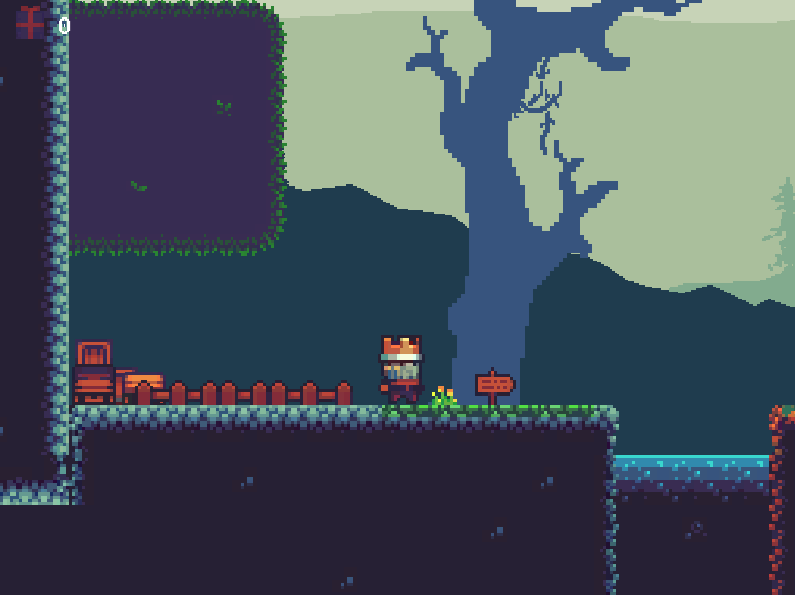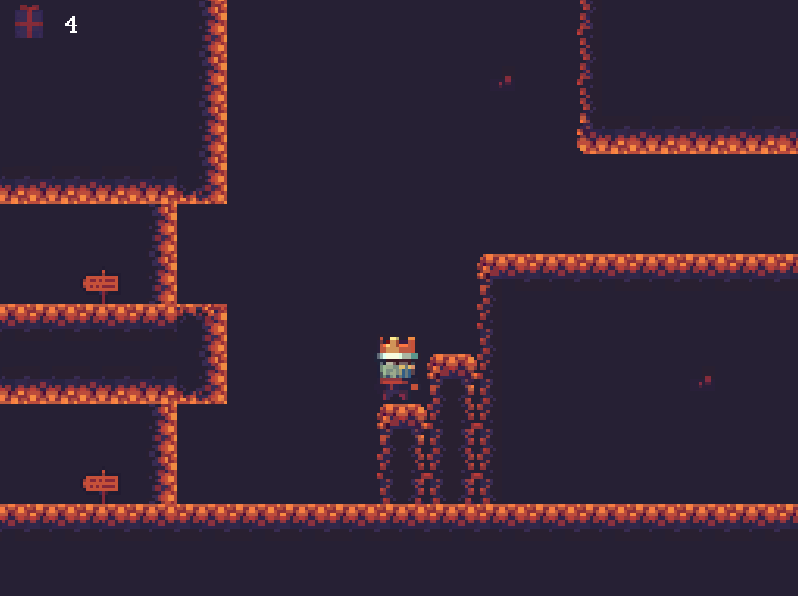 "Birthday Card"

(solo) - Created to be used as a birthday card, the recipient helps King Geoffrey recover six presents hidden by the court jester to save their celebration!
Release: Winter 2018           Platform: Browser          Engine: Unity3d
​​​​​​​
What I learned:
The most important part of the design of Birthday Card was the level design. I wanted to make the game's environment varied an interesting, all while keeping the single level easy to navigate as the game was made for a person with very little prior gaming experience. While I planned the design on paper, I played through a few levels in several Mario games as well as the 3DS version of Cave Story. After this, I realized I wanted my level to be fairly nonlinear, so that players would actually have to search for the missing presents rather than come across them as they walk to one side of the screen. It was a huge learning experience to build, test, and improve my level design to keep it from being confusing to the player while maintaining an interesting layout.​​​​​​​
What I would change:
An issue that arises when you're creating a game that's meant as a surprise is that playtesting becomes pretty hard. Because of this, I found out that certain jumps within the level had to be very carefully timed to be successful, which resulted in many non-gamer players having to restart each time their character fell into water. Aside from modifying the jump itself, I would have liked to implement a progress saving feature as in the final build the player loses all of their progress and must start at the game's beginning when their character touches water. Lastly, I would have liked to create a customizable version of this game, where people can enter a friend's name and a custom message into the win screen so that others can use this as a birthday card too.
______________________________________________________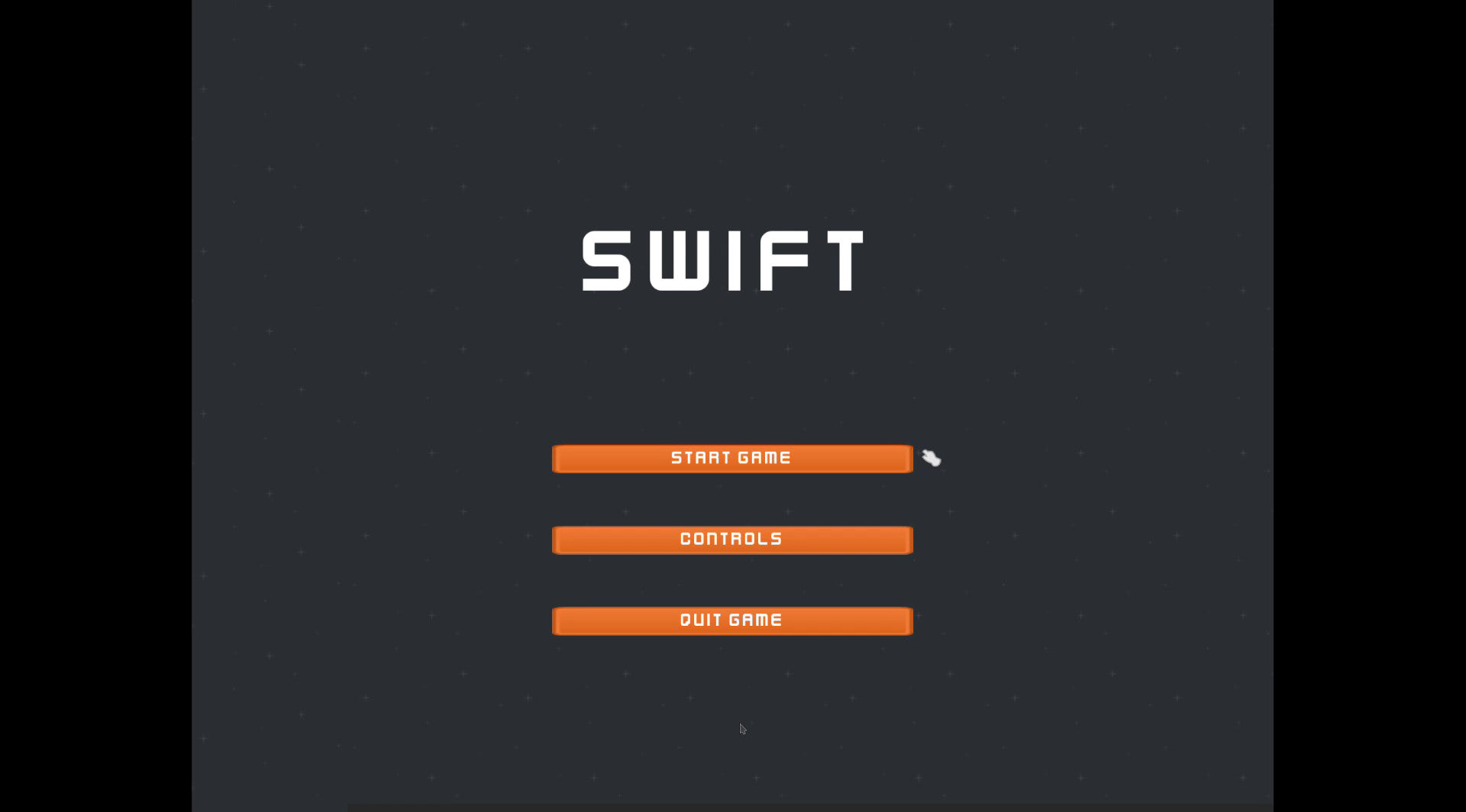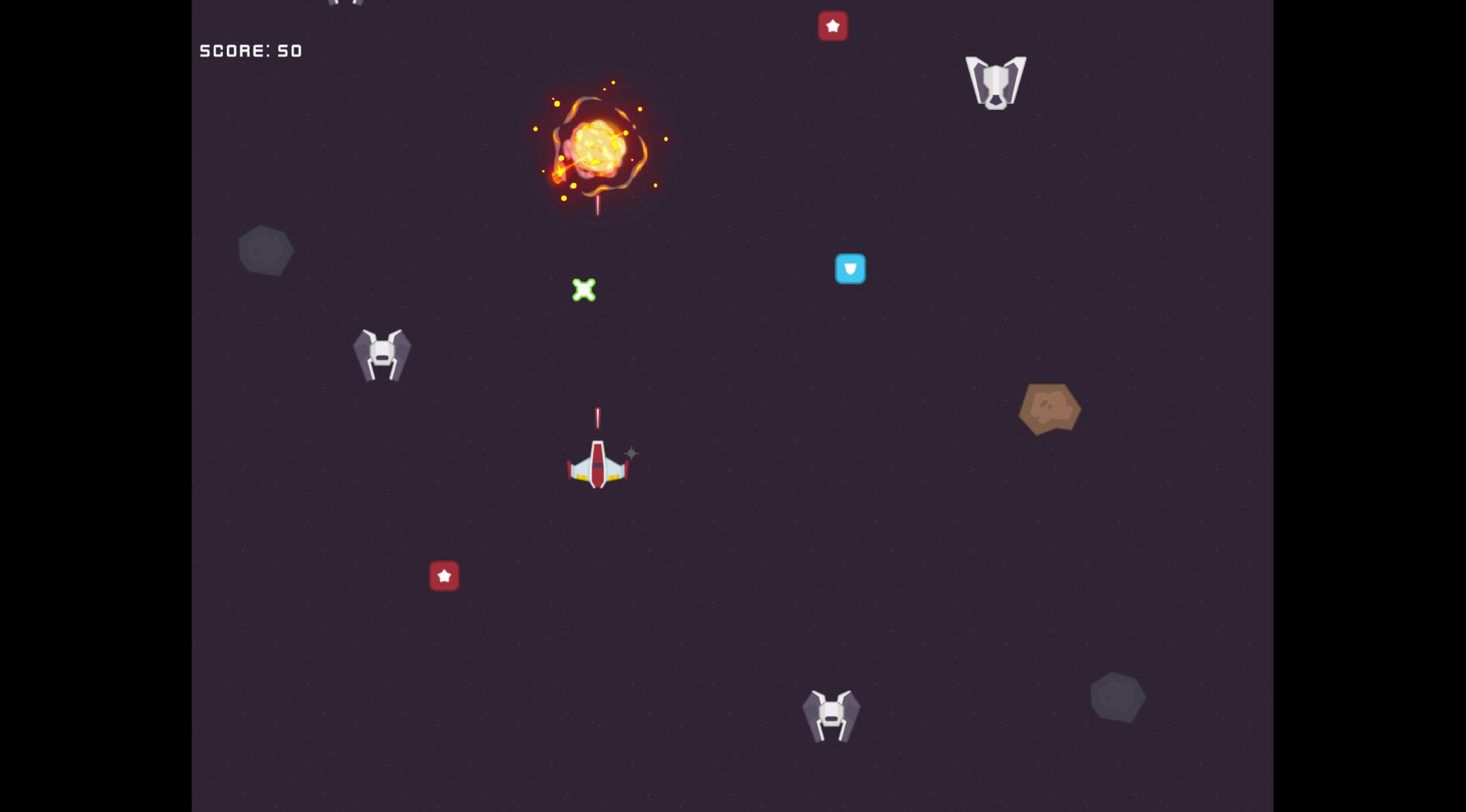 "Swift"

(solo) - A fast-paced bullet-hell style space shooter with various enemy types, powerups, and challenging stages!
Release: Summer 2017          Platform: Windows          Engine: DigiPen Zero Engine
What I learned:
 This game was created as my final project in DigiPen University's "Project Fun" game design summer camp. I would call
Swift
my first "real" game that I created not just by following a tutorial, and so the entire process of designing/building the game was definitely beneficial to actually experience for once. I practiced creating  archetypes that I could easily create unique enemies out of, powerup systems, player health/score, and various levels. While most of these things are basic design elements, I was proud to have followed through the game development process for the very first time and to have created this game in only a week.
What I would change:
Swift

doesn't have a lot of levels. This was an unfortunate side effect of  my one-week project time limit for making the game. Ideally I would have a huge swath of levels with increasingly varied and difficult enemies, or create an "endless mode" where player's simply try for the highest score possible. 
______________________________________________________

"Sarah Gets Mugged"

(Writer/Director/Editor) -  This short film is the charming tale of a young woman and a mysterious man, told through the verse style of a Dr. Seuss book! 
Sarah Gets Mugged

 was created while I was a part of the production company "Classic Toy Studios." This film group was created and sponsored by my school district, and took the place of advanced film classes. This was run just like an actual production studio, and students in the company met with local businesses and organizations to produce content for them. During my time there I was able to work on commercials, in-house content, film festivals, and event coverage as well as original productions like

Sarah Gets Mugged

.